Insulating
THERMAL INSULATION OUTPUT (SC02)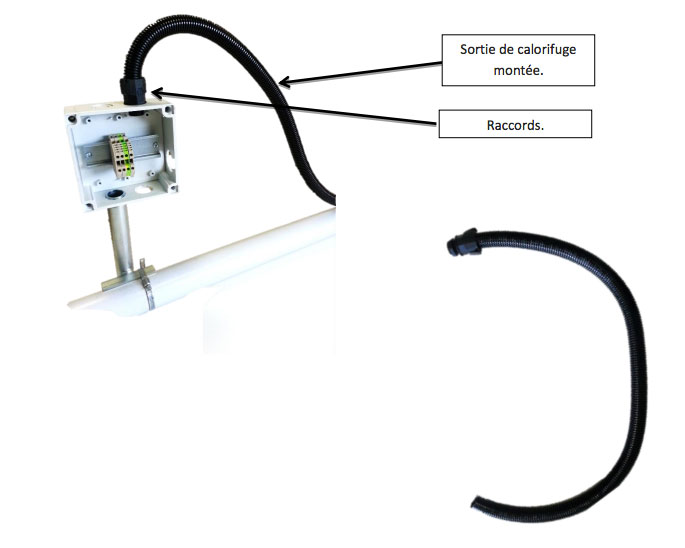 Function
Protective connection of the heating cable between the connection box and the thermal insulation.
Features
• Quick coupling with lock nut
• Protective sheath, length 500mm.
Thermal insulation sleeve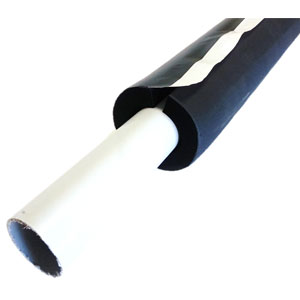 Function
If the self-limiting cable compensates for energy losses, insulation is used to insulate heating, cooling and air-conditioning pipes and to limit energy losses.
Increasing the thickness of the insulation used reduces energy loss.
Features
Closed cell flexible insulating sleeve
Sleeve made of synthetic rubber (elastomer)
A sleeve split along its length and provided with an adhesive strip of cover with detachable protector
Length 2 meters - Color black
Thickness of 9, 13, 19, 25 and 32 mm ; Diameter from 12 to 160 mm
Thermal conductivity : 0.035 W / (m.k) at 10 ° C
Thermal conductivity : 0.038 W / (m.k) at 40 ° C
Thermal conductivity : 0.041 W / (m.k) at 70 ° C